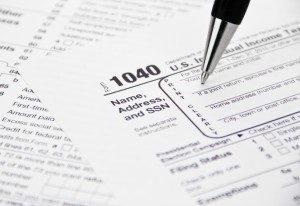 Phoenix Taxes | Owe the IRS?
If you are unable to pay your income tax due bill by April 15th, the Internal Revenue Service will try and work with you. You should be aware, however, that the owing of back income taxes or certain other past due debts can result in your current year income tax refund being lowered. The Treasury Offset Program can use all or part of your current federal income tax refund to settle certain unpaid federal or state debts. Here are some other things you should know about this program.
The program is administered by the Department of Treasury's Bureau of the Fiscal Service.
Past due federal income tax debts may reduce your current year federal income tax refund. The BFS may also use part or all of your current year income tax refund to pay other certain debts such as:
Past due child support
Past due parent support
Delinquent student loans
Certain unemployment compensation debts owed to a state
The Bureau of Fiscal Service will mail you a notification to let you know that it will be utilizing your income tax refund to offset any outstanding liabilities. The notice will list the original amount of your refund and the amount being used to offset the outstanding debt. It will also include the agency the received the offset payment and the information you would need to contact the agency.
If you wish to dispute the offset payment, you will need to contact the agency that received the payment. Do not contact the IRS since the IRS cannot get the money back.
You may be entitiled to part or all of the offset if you filed a joint tax return with your spouse.This rule applies if your spouse is solely responsible for the outstanding debt. To get your portion of the refund, you should file form 8379, Injured Spouse Allocation.
The current laws prohibit the IRS from utilizing liens or levies to collect any shared responsibility payment due in connection with the Affordable Care Act.
If you have any questions, feel free to contact us at Dusseau & Makris, PC, your Phoenix CPA firm.