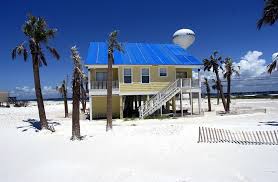 Phoenix CPA | Vacation Rentals
If you own a home that you rent to someone else, you usually must report the rental income and expenses on your income tax return. However, you may not need to report the rent you receive if the rental period is short and you also use the property as your home. In most cases, you can deduct your rental expenses. When you use the rental as your home, the deduction may be limited. Here are a few tips to keep in mind with regards to a vacation home you rent out.
A vacation home is defined as a house, apartment, condominium, mobile home, boat or similar property.
You usually report the rental revenue and expenses on form Schedule E, Supplemental Income and Loss. Your rental income may also be subject to the Net Investment Income Tax.
If the property is "used as a home" your rental expense deduction is limited. This means your deduction cannot be more than the rent received.
If you use the property personally and also rent it out to others, there are special rules you must follow. You must divide your expenses between the rental and personal use. To figure how to divide your costs, you must calculate the percentage of personal use by dividing the number of personal days by the total days of the year.
Personal use includes use by you or your family, any of the other property owners or their family or use by anyone paying less than a fair rental price.
Report the deductible expenses for the personal use on Schedule A.
If the property is rented less than 15 days, you do not have to report the rental income. In this case you should deduct the deductible expenses on Schedule A.
If yu have any questions regarding this or any other income tax matter, do not hesitate to contact us at Dusseau & Makris, PC, your Phoenix CPA firm.